You are at www.AdvanceInheritFunding.com
Life financially became better.
By the end of 2019, over $15 trillion worth of inheritance will pass through the probate courts in America.
The #1 asset sold first is the real estate.
We inform and can assist for efficient economical transfer of asset ownership plus cash advance for qualified heirs.
Minimizing Inheritance Conflict
Not all programs available in all states. This website does not provide legal advice.
Tax and Legal Advisers Recommended. We assist finding a qualified attorney.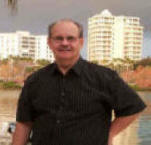 Ken Wheeler Jr.
Tax - Legal - Estate - Exit Planning
Principal
LegacyChange - 1LessTax - 1031FEC - PayNoTax - Advance Funding
Tax Savings plus Advanced Asset Funding for Heirs
Direct Phone: 515.238.9266
Since 1983 Ken Wheeler Jr. has assisted business owners and principals transitioning stock and asset ownership while considering alternatives to maintain financial and estate planning goals. Ken feels that tax considerations are second only to what an owner perceives most important for one's family estate plan goals. He Studied Agriculture Business at Iowa State University. A general contractor for 15 years, a licensed real estate professional for 36 years, Real Estate Broker for 35 years, also a financial advisor for over 25 years, yields experience with property transfer, mergers, acquisitions, business plans, master (comprehensive) planning, family legacy planning, business continuation, business valuation, funding, tax-deferred and tax deductible exchanges. Moving operations from Iowa, his home state, to Florida in 2012, Ken is the principal and founder of Financial Exchange Coterie, LegacyChange, 1031FEC, 1LessTax and AdvanceInheritFunding.
Past Member: Greater Des Moines Partnership Grimes Chamber of Commerce Iowa